"I'm Iginio, owner of the Pina Gel ice-cream, with my grandmother Lucrezia and my mother Pina we're writing a story that started 35 years ago in Peschici…"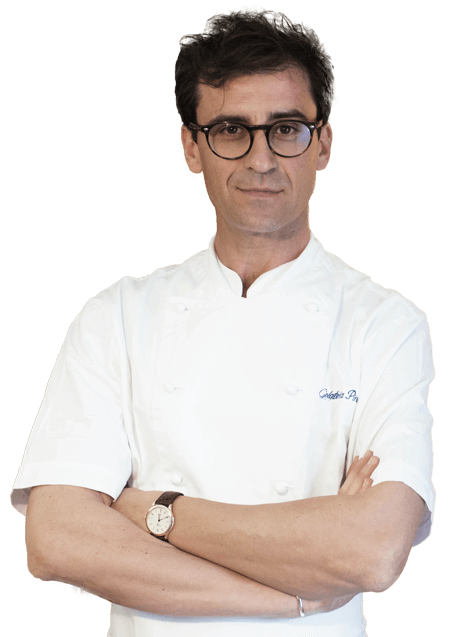 Our Flavours
Pina Gel offers a selection of about 24 flavours, preserved in wells or "carapine". In our counter you will find a selection of personalized flavours, with unique recipes from the highest quality raw materials.

L'Ape Gelateria
The Ape Gelateria (ape is the Italian for a typical wagon) is the ice cream shop service on Ape Piaggio di Pina Gel with a selection of eight artisan flavours. The idea of Iginio Ventura, heir and master ice-cream maker of Pina Gel, a historic ice-cream present for 35 years in Peschici, is to bring ice cream out of the family shop to cheer guests during events and weddings.
What they say about us
"Taste will be the judge, as long as we talk about it!": some articles in which they talk about us.
Ventura found gold in Peschici

"Iginio, who with such a name was destined to express himself in the sweet world, counts on the wells for the preservation of tastes during the sale. He has twelve for a total of twenty-four flavours, two carapets per well, stacked one on top of the other. "
How to create a happy network

"Every afternoon at the port there is a vintage style bee car, cream and blue, on which stands the inscription Pina Gel. Almost a mirage for those who come from the sea cooked by the sun, actually a smart combination to meet …"
Gargano mon amour: for a summer in full flavor here are the places not to be missed.

"A historic ice cream shop founded by grandmother Lucrezia in 1984, then inherited by mother Pina and then still turned upside down like a sock by Iginio, a repentant goldsmith who remained, chiseling gold that melts in his mouth. "

Read more
Iginio Ventura

"In the sign of tradition, while preserving the ancient recipes, Iginio experiments with new versions of homemade ice cream and searches for the essentiality of flavours by combining them elegantly with each other, in an emotional and sensorial journey".